Neck Lift Monmouth County
Excess Neck Skin Removal in Monmouth County, Jersey Shore, and West Long Branch NJ
The neck area is easily affected by aging, weight loss, sunburn, a poor diet, and stress. You may find that the skin from your jaw to your neck is lax, wrinkled, undefined, and with muscle bands that may make you lose your confidence in public or in more extreme cases, unable to wear certain clothes. A neck lift is a cosmetic procedure that eliminates excess skin and fat around your jawline and neck to give a more defined, contoured, youthful appearance.
Dr. Rahul Vemula is a highly skilled and experienced plastic surgeon who performs many different contouring cosmetic surgeries including neck lifts. Based in West Long Branch, Dr. Vemula is member of the New Jersey Society of Plastic Surgeons, a Fellow of the American College of Surgeons (FACS), and the American Society of Plastic Surgeons (ASPS). Dr. Vemula has worked with countless neck lift patients from Monmouth County areas such as Long Branch, West Long Branch, Eatontown, Rumson, Fairhaven, and Redbank. He is also on call for patients from surrounding Jersey Shore areas such as Brick, Toms River, Ocean County, Middlesex County, Central New Jersey, and New York City.
Monmouth County Neck Lift Candidates
You may be a candidate for a neck lift if you:
Have excess skin around your jawline or neck

Have unappealing pockets around your neck

Do not qualify for a facelift but need to contour your neck

Wish to remove excess fat from around your neck

Want to feel more comfortable in your clothes, specifically with a tight collar
The first step is to visit Dr. Vemula at V Plastic Surgery in Monmouth County. During this initial consultation, Dr. Vemula will conduct a comprehensive medical examination and assess your neck to determine whether a neck lift is best for you.
Different Types of Neck Lift Procedures 
The type of neck lift performed will vary depending on the problem area to be addressed during the surgery. Dr. Vemula will help you decide on a technique that will result in the best possible outcome:
Neck Liposuction

– This type of neck lift is suitable for eliminating excess fat located subcutaneously below the skin. The goal here is to give your neck a contoured and youthful appearance.

Open Lipectomy

– This procedure is suitable for removing fat located deep into the skin and muscles that cannot be eliminated with liposuction.

Cervicoplasty

– A cervicoplasty removes excess skin from your jawline and below to tighten and shape the neck. 

Platysmaplasty

–  This cosmetic treatment targets the unpleasant bands around the neck and entails re-aligning neck muscles for a tighter, more youthful appearance.
WE WOULD LOVE TO HEAR FROM YOU

Neck lift
Dr. Vemula understands that there are various forms and shapes of necks with each benefiting from a specific neck lift technique. The double certified plastic surgeon uses the latest methods and technology to give his neck lift patients the best possible results. Once Dr. Vemula assesses your neck and settles on a suitable technique, he will make markings to direct where incisions will be made. 
The surgeon usually makes incisions at the bottom of the chin and around your earlobes to create a passage for the special suction tubes (if performing liposuction), or advanced surgical equipment to remove excess fat and skin. He'll focus on making sizeable incisions that should remain hidden during and after recovery. After the skin is tightened or fat removed, Dr. Vemula will carefully close the incisions with sutures to avoid tension on the treatment sites.
Dr. Vemula performs neck lift surgery in state of the art accredited facilities supported by a board-certified anesthesiologist and a highly skilled nursing team. 
In some cases, it may be possible to perform your procedure in the office under local anesthesia.
Planning your Neck Lift in Monmouth County NJ
A neck lift is an outpatient procedure that may be performed under local or general anesthesia depending on your personal preferences, your unique anatomy and the surgeon's recommendation.  It's important you make prior arrangements for someone to drive you home after the procedure, as well as help out with chores for a couple of days. Bandages will be placed around your neck to reduce swelling and bruising as well as help achieve the best possible contour. To minimize discomfort in the days following the surgery, sleep with your head elevated. 
Dr. Vemula may place a small surgical drain to collect any excess fluid for a faster healing process. You will be advised on how to care for your wound when at home to avoid infections. Recovery takes an average of 7 to 10 days depending on the severity of your surgery. Stay away from any form of strenuous activities until you get permission from Dr. Vemula. 
The price of a neck lift in Jersey Shore and other New Jersey areas will vary depending on your unique anatomy and the exact procedure being performed. During your initial consultation with Dr. Vemula, the surgeon's team will provide a cost estimate so you can properly plan for this procedure.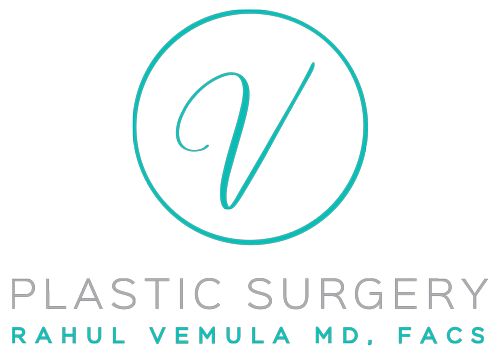 Neck Lift Cost
Depends on your personal preferences and the surgeon's recommendation.
Neck Lift Recovery
Recovery takes an average of 7 to 10 days depending on the severity of your surgery.
Surgery Time
Neck lift surgery usually takes between 2 and 3 hours to complete.
Gallery
Look at our Before & After Gallery to see the amazing results that Dr. Vemula consistently delivers for his patients.
EXPLORE
Is a neck lift permanent?
When done by a skilled surgeon like Dr. Vemula, a neck lift can be long-lasting, especially if you maintain a healthy diet and exercise regimen. It is important to avoid weight fluctuations because drastic weight loss or gain can result in saggy skin and bands around your neck. Keep in mind that the shape and appearance of the neck change as you age and therefore it's not uncommon to notice slight laxing with time.
How long does a neck lift surgery?
Neck lift surgery usually takes between 2 and 3 hours to complete. This procedure, also usually referred to as a "lunchtime lift", can take even a shorter period of time when working with a highly skilled and experienced neck lift surgeon, such as Dr. Vemula.
When should I expect to go back to work after surgery?
Most patients are able to get back to work roughly after 10- 14 days. If your work does not require much bending, then you can go back to work even earlier. However, strenuous exercise and activities must be avoided for the first 1-2 months.