PAP Flap Reconstruction in New Jersey
PAP Surgery in Monmouth County and the Jersey Shore, and West Long Branch NJ
The Profunda Artery Perforator (PAP Flap) is a breast reconstruction technique that uses tissue extracted from the back of the upper thigh just below the buttock crease. Since it was introduced back in 2010 by Dr. Robert J. Allen Sr, the PAP Flap has become increasingly popular as an alternative to breast implant reconstruction. Unlike other Flap techniques, the scar from a PAP Flap is well concealed in the crease of the thigh and lower buttock.  
Monmouth County breast reconstruction surgeon, Dr. Rahul Vemula, has years of experience performing PAP and other autologous breast reconstruction procedures. Dr. Vemula trained under Dr. Allen who first described the PAP flap.  He has helped countless New Jersey breast cancer survivors who had a lumpectomy or mastectomy feel whole again with new, natural-looking breasts. Many of Dr. Vemula's patients are women from Monmouth County areas such as Long Branch, West Long Branch, Eatontown, Rumson, Fairhaven, and Redbank. He is also on call for patients from surrounding Jersey Shore areas such as Brick, Toms River, Ocean County, Middlesex County, Central New Jersey, and New York City.
Ideal Candidates for PAP Flap Reconstruction in NJ 
You may be a good candidate for this breast reconstruction method if you:
Desire to have your new breast(s) reconstructed from your own tissue

Have a slender body shape 

Lack sufficient tissue in the abdominal region to create the new breast 

Have had abdominal surgery in the past

Have had breast implants that failed  

Had an abdominal flap reconstruction that failed 
Dr. Vemula finds that this type of breast reconstruction works better for women with naturally small to medium-sized breasts. Patients who have larger breasts may need implants, DIEP, or a stacked flap to achieve the desired size. During your initial consultation at V Plastic Surgery, Dr. Vemula will listen to your concerns, thoroughly examine you, and take your medical history before determining whether this procedure is for you. Dr. Vemula understands that being diagnosed with breast cancer is hard enough. He takes each patient case as unique and develops a personalized treatment plan to achieve your desired goals.
WE WOULD LOVE TO HEAR FROM YOU
How PAP Flap Reconstruction is Performed
PAP FLAP breast reconstruction is performed under general anesthesia at an accredited surgical facility. Dr. Vemula will make an incision in the inner thigh in order to extract skin and fat that is used to form the new breast mound. The surgeon will then prepare the recipient site and use microsurgery to attach blood vessels from the donor tissue Flap to the internal mammary vessels on the chest. Incisions at the donor and recipient sites are closed in such a way as to reduce or conceal any visible scarring. Throughout the surgery, Dr. Vemula utilizes advanced techniques in order to achieve the desired outcome while minimizing the risk of complications and scarring.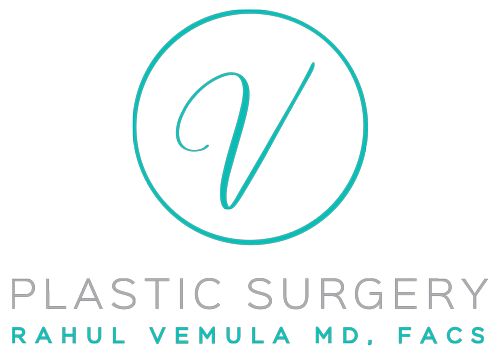 PAP Flap Cost
The cost of PAP flap reconstruction for the purposes of breast reconstruction is covered by health insurance as per federal law.
PAP Flap Recovery
Recovery times varies due to the extensiveness of the procedure.
Surgery Time
Surgery time will vary per patient.
Gallery
Look at our Before & After Gallery to see the amazing results that Dr. Vemula consistently delivers for his patients.
EXPLORE