Going through a lumpectomy or mastectomy to address breast cancer can be an emotionally and physically challenging experience for anyone. The loss of breast tissue and sensation may deeply impact your self-esteem and body image. Furthermore, many women feel numb after the procedure (due to damaged nerves during the surgery). Thinking about re-sensation as part of your reconstruction journey can go a long way to help actualize a future where you regain a sense of wholeness and full connection with your body.
Dr. Rahul Vemula, a board-certified plastic surgeon, offers nipple re-sensation procedures to patients in Monmouth County and surrounding New Jersey areas. This is a highly specialized technique designed to restore feeling and sensitivity to the nipples following breast reconstruction or mastectomy. Dr. Vemula's expertise in this field allows him to provide a comprehensive approach that focuses on both aesthetic and sensory restoration.
Are you a Candidate?
Nipple re-sensation may be a good procedure choice for any woman who has undergone breast reconstruction or mastectomy and desires to regain nipple sensation. Dr. Rahul Vemula will evaluate your medical history, general health, and personal circumstances before determining whether this procedure is ideal for you. The surgeon also emphasizes that patients who are considering this treatment understand its ins and outs and have realistic expectations.
Benefits of Nipple Re-Sensation
Choosing to undergo nipple re-sensation may offer a number of benefits:
This procedure may have a profound impact on your quality of life, intimacy, and body confidence. It helps restore a sense of normalcy and enhance your overall well-being.
Nipple re-sensation contributes to emotional healing after breast reconstruction or mastectomy by allowing you to reconnect with your body and feel more in touch with your femininity.
Nipple re-sensation may enhance pleasure and intimacy, promoting a fulfilling and satisfying sexual experience.
WE WOULD LOVE TO HEAR FROM YOU

Procedure Approach
Dr. Rahul Vemula uses Avance Nerve Graft to conduct nerve repair surgery. This is the only off-the-shelf biologically active nerve allograft designed for the surgical repair of peripheral nerve discontinuities. The surgeon understands the delicate nature of the nerves involved in the procedure and utilizes advanced surgical techniques to carefully reconnect the pathways and restore feeling to the nipples. The treatment approach used will be tailored to each patient's unique anatomy and previous surgical history in order to ensure optimal outcomes and minimal risk. Dr. Vemula prioritizes open communication and actively involves you in the decision-making process to ensure your comfort and satisfaction throughout the procedure.
Consultation and Next Steps
The first step towards your nipple re-sensation procedure in New Jersey is to schedule a consultation with Dr. Rahul Vemula at V Plastic Surgery. The surgeon will use this visit to assess your situation, discuss your goals and expectations, and explain the details of the procedure. Get in touch with Dr. Vemula's office to learn more or schedule your consultation.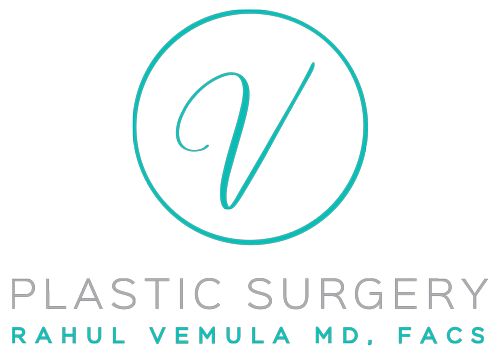 Nipple Resensation Cost
The cost of a nipple resensation for the purposes of breast reconstruction may be covered by health insurance as per federal law.
Nipple Resensation Recovery
Due to Dr. Vemula's use of enhanced recovery after surgery (ERAS) protocols, you will have minimal pain after nipple re-sensation surgery.  Most patients are able to resume their regular activities within a few weeks of the procedure.
Surgery Time
Surgery time will vary per patient.
Gallery
Look at our Before & After Gallery to see the amazing results that Dr. Vemula consistently delivers for his patients.
EXPLORE
What is nipple re-sensation?
This is a surgical procedure that aims to restore or enhance the sensation in the nipples after breast reconstruction or mastectomy. Dr. Rahul Vemula uses advanced surgical techniques to carefully reconnect nerve pathways to enable the restoration of sensation in the nipples.
How long does it take for the sensation to return?
It is important to keep in mind that nerve regeneration takes time. Some patients may regain sensation a few months after the nerve repair surgery. The sensation may fully develop over the next two years. Many patients will realize that as their body changes, their reconstructed breasts will change along and sensation will continue to return.