Breast Reconstruction Monmouth County
Reconstructive Breast Surgeon Monmouth County, Jersey Shore, and West Long Branch NJ
Breast reconstruction is performed to restore one or both breasts following a lumpectomy, mastectomy, or congenital deformity. This procedure is usually used to help women who have faced the scourge of cancer feel whole again. Monmouth County breast reconstruction surgeon, Dr. Vemula, employs advanced techniques and state-of-the-art equipment to achieve near normal shape, symmetry, and appearance with reconstruction breast surgery. 
Dr. Rahul Vemula and his team at V Plastic Surgery understand that a cancer diagnosis is emotionally overwhelming. They will carefully listen to you and professionally answer all your questions in order to keep you informed. Depending on the patient's body type and individual preferences, the surgeon may either use breast implants or muscle-sparing procedures to achieve the desired outcome. Many of his breast reconstruction patients see him as a committed professional who deeply cares about results and the well-being of his patients.
Types of Breast Reconstruction in New Jersey
The reconstruction technique that Dr. Vemula uses will vary from one patient to the other, depending on the specifics of the surgery. The surgeon is experienced in a wide number of reconstructions, including the following:
DIRECT-TO-IMPLANT –

this technique involves using implants to reconstruct the breast in the event that autologous tissue for making flaps is lacking. This reconstruction is suitable for individuals who will not undergo radiotherapy after the reconstruction and still have nipples, areola, and skin for the doctor to work with.

DIEP FLAP –

this treatment uses your lower abdomen tissue, skin, and blood vessels to create a DIEP (deep inferior epigastric perforator) flap that will in return restore the shape of your breasts. This is a suitable option for individuals who do not want an implant.

PAP FLAP –

This involves

using your own tissue from the inner thigh

profunda artery perforator (PAP) flap to reconstruct the breast in the event that the abdominal tissue is inadequate.

COMPOSITE STACKED FLAP –

this procedure often called a "4 flap reconstruction", combines various types of flaps such as DIEP and PAP to fully reshape breasts. The treatment collects tissue from thighs, hips, and abdomen for fuller and contoured breast.

ONCOPLASTIC LUMPECTOMY – this type of reconstruction aims at giving more natural results by rearranging or restructuring existing breast tissue and skin. This option is thus suitable for individuals who have had a lumpectomy that retains breast tissue, unlike mastectomy.
Ideal candidates for Breast Reconstruction in Monmouth County NJ
Dr. Vemula opens his doors at V Plastic Surgery to individuals who meet the following attributes:
Recently informed of Breast Cancer

Had a mastectomy, lumpectomy, or other breast cancer treatment

Breast Cancer Genetics run in their family
During your first consultation, the surgeon will assess your breasts and listen to your concerns as well as expectations for the procedure. He will also look into your medical history to determine your health status and immune system strength. To help his patients achieve a satisfactory outcome, Dr. Vemula is highly trained in the latest breast cancer reconstruction methods. Dr. Vemula is also double board certified by the American Board of Plastic Surgery and the American Board of Surgery. Dr. Vemula is also a member of the New Jersey Society of Plastic Surgeons, Fellow of the American College of Surgeons (FACS), and an active member in good standing with the American Society of Plastic Surgeons (ASPS).
WE WOULD LOVE TO HEAR FROM YOU
Dr. Vemula's Approach
Breast Reconstruction
Before starting any procedure, Dr. Vemula must take into account each of your concerns and goals. The cause of breast deformity, as well as the patient's desires, will determine the reconstruction technique to be used. The surgeon may use implants for patients who had a mastectomy. But most women tend to avoid these because of complications and prefer tissue flaps instead. Because he is highly trained and experienced, Dr. Vemula is one of the best breast reconstruction surgeons in Monmouth County for flap techniques. Patients who had a lumpectomy are easier to handle since the surgeon works with available breast tissue to reshape and add volume to the breasts. 
It is normal – and common – to feel stressed, anxious, frightened, about having a mastectomy.  Many of Dr. Vemula's patients find that with reconstructive surgery, it is possible to have a fulfilling body image, sex life, and self-confidence. Dr. Vemula takes each patient case as unique and develops an individualized treatment plan to yield the best possible outcome. He works with board-certified anesthesiologists and qualified support staff at accredited facilities in Monmouth County NJ and Jersey Shore areas.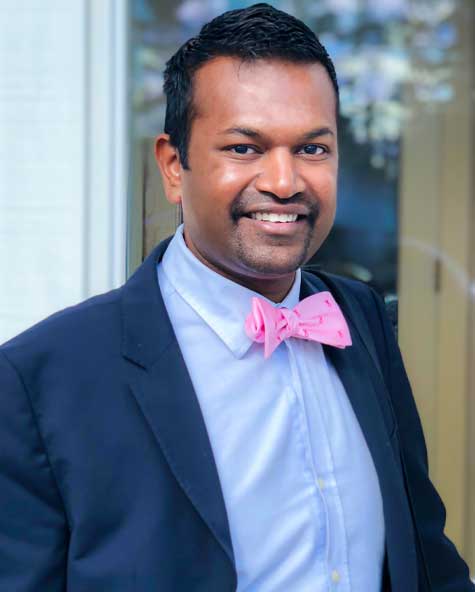 Planning your Breast Reconstruction Surgery in NJ
Breast reconstruction surgery is typically performed under general anesthesia at accredited health facilities. Patients may be able to go home after the procedure or stay for a day or two depending on the severity of the procedure. Dr. Vemula will provide compression garments to cover your wounds and allow proper healing after the surgery. Pain medication and muscle relaxers will be provided to help you deal with any discomfort. The surgeon will also provide post-op wound care instructions to help make sure that your recovery goes on uninterrupted. Patients are usually required to wear a supportive bra to help support and shape the breasts throughout the 6-week recovery timeline. The surgeon will also tell you to avoid any form of strenuous activities until after complete recovery. 
By US Law, Breast reconstruction procedures are covered by health insurance.
Breast Reconstruction Cost
All breast reconstruction procedures are usually covered by health insurance.
Breast Reconstruction Recovery
Patients may be able to go home after the procedure or stay for a day or two depending on the severity of the procedure.
Surgery Time
Surgery time will vary per patient, especially depending upon whether it is one breast or two breasts being reconstructed.
Gallery
Look at our Before & After Gallery to see the amazing results that Dr. Vemula consistently delivers for his patients.
EXPLORE
Breast Reconstruction FAQs
Will I have visible scars after breast reconstruction?
When done by a professional like Dr. Vemula, breast reconstruction should not leave visible scars. The Monmouth County breast reconstruction surgeon places incisions in concealed areas and uses advanced surgical techniques to reduce the risk of scarring and other complications.
Does insurance cover breast reconstruction?
Insurance companies are obliged to pay for every cancer treatment, including breast reconstruction surgery. This is in compliance with the Women's Health and Cancer Act (WHCA) that was signed into law in 1998 – identifying breast reconstruction surgery after mastectomy or lumpectomy as a medical necessity rather than a cosmetic procedure.
Will the procedure bring back cancer?
Having breast reconstruction surgery does not put you at risk of cancer again. Dr. Vemula recommends using a more natural approach such as flaps that utilize your own body's tissue to add volume and contour your new breast. Even when an implant is used, Dr. Vemula will use the best surgical techniques and technology to ensure your safety.
Schedule your Breast Reconstruction in NJ
During your initial consultation with Dr. Rahul Vemula, he will listen to your concerns, examine your breasts, and discuss the best treatment options for your needs. Dr. Vemula focuses on patients from the whole of Monmouth County and Jersey Shore, as well as other New Jersey areas. Get in touch with his office for the best breast reconstruction NJ has to offer.