Breast Lift Monmouth County NJ
Mastopexy in Monmouth County, Jersey Shore, and West Long Branch, NJ
Breast lift (mastopexy) is the procedure of choice for women who are looking to correct breast sagging or drooping that may be caused by weight loss, aging, pregnancy, or natural effects of gravity. This surgery aims to give patients a 'perkier' breast appearance in order to improve their confidence and quality of life. Women who desire a youthful-looking bustline while also increasing the volume or fullness of their breasts can benefit from a combination of breast lift and augmentation procedures. Double board-certified plastic surgeon Dr. Rahul Vemula incorporates various treatment techniques to achieve a balanced, natural look with breast lift treatment. With mastopexy, Dr. Vemula has helped patients from Monmouth County areas such as Long Branch, West Long Branch, Eatontown, Rumson, Fairhaven, and Redbank. He is also on call for patients from surrounding Jersey Shore areas such as Brick, Toms River, Ocean County, Middlesex County, Central New Jersey, and New York City.
Ideal Candidates for Monmouth County Breast Lift
Typical candidates for this cosmetic surgery include women who:
Desire smaller or better-proportioned areolas 

Desire breasts that are higher on the chest wall 

Intend to correct southward-pointing nipples 

Are bothered by excessive breast skin 

Are in great physical and mental health 

Have realistic expectations regarding the outcome of the procedure 

Are not currently breastfeeding
Keep in mind that only a qualified plastic surgeon should establish candidacy for mastopexy. During your initial consultation, Dr. Vemula will examine you and listen to your goals and expectations before determining whether this procedure is ideal for you.
Types of Breast Lift Procedures
There are several different types of breast lifts available to patients in Monmouth County. The right method is determined based on each patient's breast tissue, the amount of excess skin that needs to be removed, as well as their individual goals and desires.
Anchor Incision Breast Lift
Also referred to as inverted T (wise pattern), this is one of the oldest types of mastopexy that is used to dramatically reshape sagging breasts. The surgeon makes three incisions around the areola, vertically downwards to the breast crease, and along the breast crease. Anchor breast lift results in more scarring and is typically recommended for women who need a dramatic reshaping.
Crescent Lift
Far less common, this type of procedure involves making an incision along the upper region of the areola. It is suited for women who have minimal sagging and is normally performed together with a breast augmentation procedure.
Lollipop Lift
Also referred to as a keyhole incision, this type of mastopexy achieves a 'lollipop' or 'keyhole' shape and is used to correct moderate sagging. One incision is made around the areola's edge, while the other one goes vertically down to the breast crease. Scars from a lollipop lift are easily hidden.
Doughnut Lift (Periareolar Lift)
A doughnut mastopexy in New Jersey will correct moderate sagging with a single scar. This procedure is commonly performed together with a breast augmentation and can also help resize the areola. Incisions go around the edges of the areola.
Dr. Rahul Vemula takes a keen interest in each one of his patients. During your initial consultation visit at V Plastic Surgery in West Long Branch, NJ, the surgeon will listen to you, examine your breasts, and recommend the best breast lift surgery option for you.
WE WOULD LOVE TO HEAR FROM YOU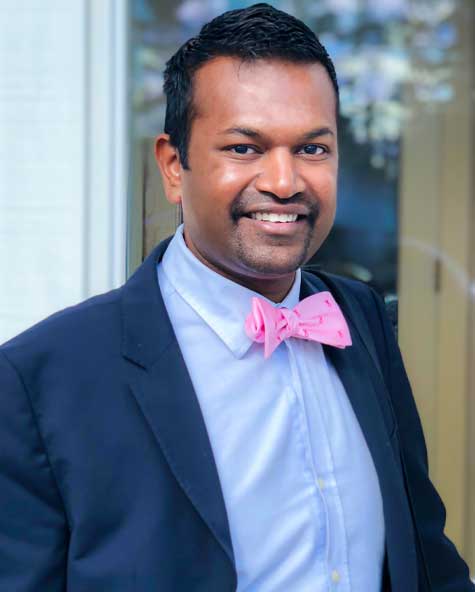 Breast Lift
Monmouth County plastic surgeon Dr. Rahul Vemula has worked with countless women from West Long Branch, Eatontown, Rumson, Fairhaven, Redbank, and other surrounding Monmouth County cities. During the breast lift procedure, the surgeon will make an incision to get rid of excess skin, while also moving the nipple to a higher position. Dr. Vemula utilizes the latest surgical equipment and new breast lift techniques in an accredited operating room. The surgeon will also utilize incision techniques that result in the minimum amount of scarring for his patients. This treatment typically takes about 2-3 hours to complete depending on the extent of the procedure.
Why Choose Dr. Vemula for your Breast Lift
Dr. Vemula is a double board-certified NJ breast surgeon with years of experience. Many of the surgeon's patients love his patience and individualized treatment approach. Dr. Vemula will carefully listen to your personal concerns and goals before crafting an individualized treatment plan to achieve the best possible outcome. With each breast lift New Jersey surgery, Dr. Vemula aims to achieve the following:
Firmer, shapelier, and well-rounded breasts 

Restore breast fullness that may have been lost due to weight loss

Restore fullness and perkiness lost from childbearing and breast feeding

Better proportioned areola size 

Balanced height of both breasts
Planning your Breast Lift Surgery in Monmouth County, NJ
The cost of a mastopexy in Monmouth County, NJ will vary depending on the extensiveness of the procedure. During your initial consultation, Dr. Vemula will share choices that are available, as well as express the advantages and disadvantages of each option. His team will then share an estimate of the procedure, scheduling availability, and give their available financing options if available. This procedure is not covered by insurance because it is considered to be an elective cosmetic treatment.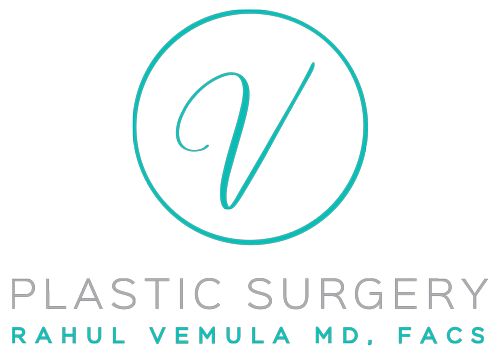 Breast Lift Cost
The cost will vary depending on the extensiveness of the procedure.
Breast Lift Recovery
Recovery varies per patient based on the procedure.
Surgery Time
Typically takes about 2-3 hours to complete depending on the extent of the procedure.
Gallery
Look at our Before & After Gallery to see the amazing results that Dr. Vemula consistently delivers for his patients.
EXPLORE
When is the best time to have a breast lift?
Women can have a breast lift any time they want. Keep in mind though that pregnancy affects breasts. For that reason, if you're considering future pregnancies, Dr. Vemula may recommend that you delay this cosmetic surgery until after you finish childbearing.
Will there be scarring?
Like any other surgical procedure, a breast lift will leave a certain degree of scarring. Dr. Rahul Vemula uses is well trained and uses advanced techniques to minimize scarring while yielding the best possible outcome with the procedure.
Does a mastopexy affect nipple sensation?
Some patients may experience decreased nipple sensation following breast lift surgery. Dr. Vemula takes care to preserve the nerves and uses modern surgical techniques to reduce the probability of this happening.
Schedule your Breast Lift in New Jersey
A Breast Lift performed by Dr. Vemula can create a more youthful appearance and improve your confidence. If you are ready to learn more about this treatment or schedule your consultation for the best breast lift Monmouth County has to offer, get in touch with Dr. Vemula at V Plastic Surgery.