Breast Implant Removal Monmouth County & The Jersey Shore
Breast Explant Surgery in Monmouth County and Jersey Shore
The majority of women who undergo breast augmentation experience high levels of satisfaction with the outcome of the procedure. In some cases though, patients may want to remove or replace their implants due to lifestyle changes or implant rupture. Breast implant removal is the procedure of choice if you have made up your mind to do away with your implants. 
Monmouth County plastic surgeon – Dr. Rahul Vemula – has helped countless New Jersey women remove implants that are out of sync with their lifestyle, or that cause physical symptoms such as pain and discomfort. This treatment, is a surgical removal of the implant and surrounding tissue (capsulectomy).
This procedure may offer various unique benefits depending on the needs of the patient:
Allowing women to restore their figure to its previous proportions

Eliminating physical discomfort caused by capsular contracture

Removing implants that have ruptured

Allowing patients to adjust the size of their breasts with new (smaller or larger) implants

Reducing

back pain or neck issues triggered by implants that are too large 
Candidates Ideal for Breast Implant Removal
Generally, you may be a good candidate for breast implant removal if:
You have realistic expectations about the outcome of the surgery 

You are in good physical and mental health 

You are a non-smoker 

You have experienced pain or discomfort due to breast implants

You are not happy with the current appearance of your breast implants

You have felt like your breast scar tissue is tightening and getting harder (capsular contracture) 

You suspect an implant rupture or leak or have undergone an imaging test that suggests a leak 

You feel like your breasts are way too heavy for comfort
During your initial consultation with Dr. Rahul Vemula, the surgeon will listen to your concerns and conduct an evaluation to ascertain your suitability for this procedure. This initial visit is also a great time to learn about the cost of the procedure, the recovery duration, as well as the risks associated with implant removal.
WE WOULD LOVE TO HEAR FROM YOU
About Breast Explant Surgery
Breast explant surgery  is an involved procedure that needs to be  performed by a board certified plastic surgeon.  The surgery entails the removal of the breast implant often together with the surrounding scar tissue (capsule). Your surgeon will use  incisions to remove the implant usually along the same incision sites as your original augmentation. Dr. Vemula takes extra care to minimize the risk of extensive scarring or other complications of the treatment. Once the existing implants are removed, the patient may choose to have them replaced with a newer 5th generation implant or receive a mastopexy (breast lift) in order to remove excess skin and repositioning the areola for a more aesthetic appearance. Treatment is highly individualized to the preferences and needs of each patient.  
The procedure takes approximately 2-4 hours to complete, and patients are required to wear a compression bra to protect their breasts over the first few weeks. Following the procedure, you will need a responsible adult to drive you home and help out with daily tasks over the first 72 hours following surgery.  The surgeon will also provide strict post-operative care instructions that you should strictly adhere to for proper healing. 
Planning your Breast Implant Removal in Jersey Shore
Insurance typically does not cover implant removal because this is considered to be a cosmetic procedure. You'll need to give yourself about 1-2 weeks to focus on recovery after the surgery. Dr. Vemula performs implant removal operations at one of the accredited facilities in the area supported by board certified anesthesiologists and highly experienced nursing staff.
Recall Alert:
2019 Recall of Textured Breast Implants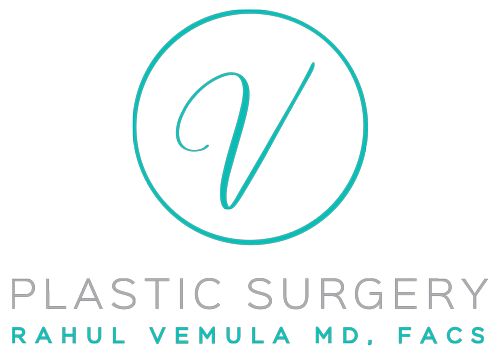 Breast Implant Removal Cost
The cost will vary and insurance typically does not cover implant removal because this is considered to be a cosmetic procedure.
Breast Implant Removal Recovery
You'll need to give yourself about 1-2 weeks to focus on recovery after the surgery.
Surgery Time
The procedure takes approximately 2-4 hours to complete.
Gallery
Look at our Before & After Gallery to see the amazing results that Dr. Vemula consistently delivers for his patients.
EXPLORE
What are the risks of this treatment?
Like any other surgery, implant removal comes with its share of risks and complications. The best safeguard patients have against these risks is to work with a highly skilled surgeon. Dr. Vemula is a double board-certified breast surgeon who uses modern surgical techniques and methods to minimize the risk of scarring and other side effects.
Does implant removal surgery cause scarring?
Scarring is an expected side effect of any surgical procedure where incisions are made. Scars resulting from breast implant removal surgery tend to fade with time. The surgeon will provide proper postoperative scar care instructions to minimize the appearance of scarring.
How do I prepare for implant removal surgery?
If you're planning to have a capsulectomy, it's advisable that you stop smoking at least a few weeks before the procedure. Let your surgeon know about any medication or supplements that you are taking. It's also important that you have a responsible adult to drive you home and help out with household tasks during the immediate postoperative period.
Schedule your NJ Breast Explant Surgery Consultation
If you are looking for the best implant removal the Jersey Shore has to offer, Dr. Rahul Vemula is a highly skilled and double board certified plastic surgeon who has successfully worked performed countless cosmetic and reconstructive breast surgeries. Visit Dr. Vemula at his West Long Branch office for an initial consultation and evaluation to establish your suitability for this procedure.