Aesthetic flat closure — also referred to as post-mastectomy chest wall reconstruction — is the gold standard procedure for breast cancer survivors who choose to go flat. Plastic surgeons typically remove excess skin and fat tissue from the chest wall and then tighten the remaining tissue to reveal a smooth, flat contour. The procedure may be performed at the same time as the mastectomy (immediate) or a couple of months later (delayed).
Monmouth County NJ plastic surgeon Dr. Rahul Vemula offers aesthetic flat closure as a specialized procedure for women who prefer a symmetrical flat chest appearance. The surgeon's goal is to provide a sense of body confidence and empowerment for anyone who opts for a non-reconstructed chest. Thanks to his extensive experience, Dr. Vemula performs this procedure with meticulous precision – ensuring a balanced and aesthetically pleasing result. Each surgery is tailored to the patient's unique anatomy and desired outcome – taking into account factors such as skin elasticity and existing scar tissue.
Am I a candidate for this treatment?
Aesthetic flat closure is an option for women who have chosen not to undergo breast reconstruction after mastectomy – or have had previous reconstruction but wish to transition to a flat chest appearance.
During your consultation with Dr. Rahul, the surgeon will evaluate your medical history, current breast shape and size, and overall health to determine your eligibility for the procedure. The surgeon will also emphasize that you have realistic expectations and a clear understanding of the potential outcomes (including the emotional impact of the decision to pursue a flat chest).
Can my breast surgeon perform aesthetic flat closure
Your breast surgeon performing the mastectomy may also be able to perform aesthetic flat closures. In many cases, the surgeon will bring in a plastic surgeon to handle the aesthetic aspects of the procedure. It is especially important to have a plastic surgeon's skillset in cases where the patient has a higher body mass index, a larger breast size, when the tumor is located at the base of the breast, or when radiation therapy has affected tissue quality.
WE WOULD LOVE TO HEAR FROM YOU

Consultation and next steps
If you are considering aesthetic flat closure, the next step is to schedule a consultation with Dr. Rahul Vemula. The surgeon will use this visit to conduct a thorough evaluation, discuss your goals and expectations, and address any concerns you may have. Dr. Vemula will also provide detailed information about the procedure, the recovery process, and any potential risks or complications. Contact Dr. Rahul Vemula's office today to schedule your consultation or learn more about aesthetic flat closure.
Insurance Coverage
The Women's Health and Cancer Rights Act of 1998 requires health insurers to cover the cost of breast reconstruction. However, it's important to keep in mind that there's no procedure code for aesthetic flat closure that plastic surgeons can use when submitting their paperwork to insurance companies. Dr. Vemula recommends that you give your health insurer a call to confirm that they actually do cover this treatment.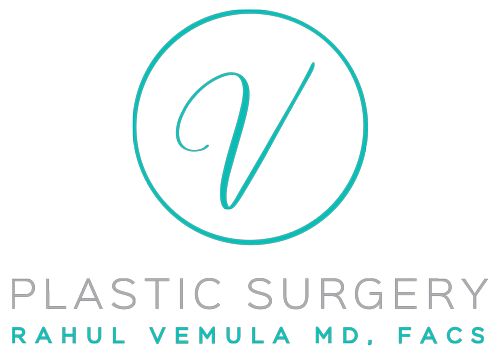 Aesthetic Flat Closure
The cost of an aesthetic flat closure for the purposes of breast reconstruction may be covered by your health insurer
Aesthetic Flat Closure Recovery
Due to Dr. Vemula's use of enhanced recovery after surgery (ERAS) protocols, you will have minimal pain after aesthetic flat closure surgery.  Most patients are able to resume their regular activities within 8 weeks of the procedure. 
Surgery Time
Surgery time will vary per patient.
Gallery
Look at our Before & After Gallery to see the amazing results that Dr. Vemula consistently delivers for his patients.
EXPLORE
Aesthetic Flat Closure FAQs
What does it mean to 'go flat'?
'Going flat' means choosing to undergo an aesthetic flat closure following a single or double mastectomy, prophylactic mastectomy, or an explant.
How many breast cancer survivors choose to go flat?
Some sources indicate that up to 25% of breast cancer survivors in the United States choose to go for aesthetic clat closure following a double mastectomy. As much as 50% of women who undergo a single mastectomy opt not to reconstruct.
What are the main reasons for going flat?
The decision to undergo an aesthetic flat closure is a highly personal one. Some patients choose to go flat in order to minimize the number of surgeries, length of recovery, or risk of complications. Others choose this option due to their body anatomy or lifestyle goals. It all depends on what works for you.
Is this procedure a type of breast reconstruction?
Yes. Aesthetic flat closure is considered to be a type of breast reconstruction. While breast mound reconstruction focuses on restoring the shape of the breast, this technique aims to restore the shape of the chest wall after the removal of breast tissue.