Tummy Tuck Monmouth County
Abdominoplasty in Jersey Shore, Monmouth County, and West Long Branch NJ
A tummy tuck, also known as abdominoplasty, is the right procedure choice for patients who are struggling with excess fat, stretched out skin, and weak abdominal muscles that may create the appearance of a protruding belly or wrinkled, sagging lower abdominal skin. This cosmetic procedure creates a firmer and well-toned abdomen especially for women and men who aren't getting the same result with diet or exercising. Monmouth County plastic surgeon has worked with countless abdominoplasty patients from Monmouth County areas such as Long Branch, West Long Branch, Eatontown, Rumson, Fairhaven, and Redbank. He is also on call for patients from surrounding Jersey Shore areas such as Brick, Toms River, Ocean County, Middlesex County, Central New Jersey, and New York City.
If you're feeling self-conscious about a loose or sagging tummy, or are not wearing outfits that once looked good on you, it may be time to have a tummy tuck. This cosmetic surgery procedure can make a major difference in how you feel, as well as improve your confidence level. Many of Dr. Vemula's patients are individuals who need a well-toned abdomen due to causes such as pregnancy, heredity conditions, aging, and fluctuations in weight. The surgeon listens carefully to each patient's concerns and creates an individualized treatment plan to achieve their desired goals.
Monmouth County Tummy Tuck Candidates
You may be an ideal candidate for abdominoplasty in Monmouth County, NJ if you are a man or woman who is:
Irritated by the appearance of their belly 

Looking to address sagging stomach skin after significant weight loss 

Looking for a firmer and younger-looking abdomen 
WE WOULD LOVE TO HEAR FROM YOU

Abdominoplasty
Dr. Vemula offers a number of tummy tuck procedure types to suit the varied needs of different patients. 
Fully Abdominoplasty

– This is a full tummy tuck procedure where an incision is made from one side of the hip to the other right above the pubic area. This allows the surgeon access to a wide abdominal area so they can remove excess fat, tighten the skin, and reposition the belly button. A full tummy tuck results in a horizontal scar that can be easily concealed by undergarments. The procedure is recommended for women who have gained many skin folds as a result of multiple pregnancies or massive weight loss. 

Mini Abdominoplasty

– A less invasive alternative to a full abdominoplasty, this surgical technique is reserved for patients who are looking for small to moderate changes in order to attain a well-toned abdominal contour. The surgeon will make a small incision through which Dr. Vemula will remove excess fat, reposition the belly button, and tighten the abdominal skin to attain the desired result. 

Extended Tummy Tuck

– Some patients may require massive skin tightening and abdominal recontouring in order to attain a firmer, well-toned profile. Under this comprehensive treatment, incisions can surround the flank, lower back, and navel areas depending on the expected results. This may also involve a vertical incision called a "Fleur-de-lis" style tummy tuck. Surgeons use liposuction to excise fat and tighten skin, as well as reposition the belly button to achieve a natural result.
Planning Your Tummy Tuck Surgery in Monmouth County
The cost of abdominoplasty in New Jersey can be influenced by a number of factors, including the extensiveness of the surgery, the surgeon's fees, anesthesiologist fees, and facility fees. Since this is considered to be an elective cosmetic procedure, insurance typically does not cover it. The procedure takes about 2-5 hours to complete depending on what is required. Dr. Vemula performs abdominoplasty in an accredited NJ operating room, supported by a full-time anesthesiologist and highly competent nurses.
The first step towards receiving this procedure is to book a consultation visit with Dr. Vemula. During this first visit, the surgeon will listen to your concerns, conduct a physical examination, and study your medical history before determining whether you're a good candidate for this procedure. If you are deemed to be an ideal candidate, then the surgeon will share treatment options available to you, as well as provide insights on the recovery process and risks associated with this surgery.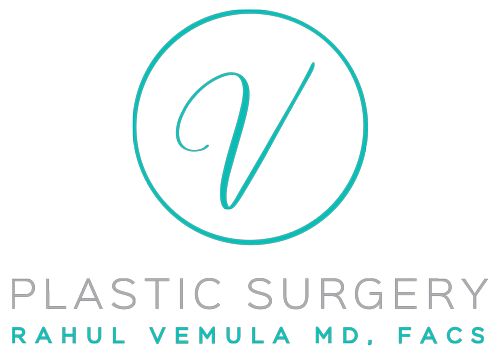 Tummy Tuck Cost
The cost of this treatment depends on the extensiveness of the surgery, typically insurance does not cover it.
Tummy Tuck Recovery
Patients are able to get back to light work within 10-14 days and it's recommended that you give yourself a minimum of 6 weeks for a full recovery before you can start engaging in strenuous activities.
Surgery Time
The procedure takes about 2-5 hours to complete depending on what is required.
Gallery
Look at our Before & After Gallery to see the amazing results that Dr. Vemula consistently delivers for his patients.
EXPLORE
Are the results of abdominoplasty permanent?
The removal of excess fat and skin during a tummy tuck is permanent. However, it's important not to gain weight post-surgery because the remaining fat cells could expand and negate some of the outcome. Patients who continue to shed weight following this procedure will see a further improvement in their results.
Can I have a tummy tuck before childbearing?
Dr. Vemula recommends that women receive a tummy tuck after they have completed childbearing. In some cases, though (especially for patients who have lost a lot of weight resulting in sagging skin) social and physical discomfort – the procedure may need to be carried out even before childbearing. During your initial consultation, let Dr. Vemula know if you plan to have a pregnancy in the future.
Will there be scarring?
Just like with any other surgical procedure where incisions are made, it's reasonable to expect scarring following abdominoplasty. Dr. Vemula adheres to the latest surgical techniques and uses his immense experience to help ensure that any scars resulting from this treatment are minimal. He will also provide postoperative scar care instructions to make sure that your scars turn out as best as possible.
How long till I can get back to work?
Following abdominoplasty, most of Dr. Vemula's patients are able to get back to light work within 10-14 days. It's recommended that you give yourself a minimum of 6 weeks for a full recovery before you can start engaging in strenuous activities such as high cardio exercises and lifting weights.
Schedule Your Tummy Tuck in New Jersey
Whether you need a tummy tuck as part of a mommy makeover procedure or are looking to just tone your stomach, Dr. Vemula and his team at V Plastic Surgery can provide the results to which you are looking. Get in touch to learn more about the best tummy tuck surgery Monmouth County has to offer. Dr. Vemula has helped countless patients not just from Monmouth but surrounding areas of Jersey Shore and Ocean County NJ.