Brazilian Butt Lift Monmouth County
BBL in Jersey Shore, Monmouth County, and West Long Branch NJ
An hourglass figure is something most women desire and strive to achieve. The buttocks are  a common problem area that leads many women to adopt dieting and exercising in order to attain a lifted, tight, or enlarged contour. The Brazilian Butt Lift (BBL) is a cosmetic procedure that helps improve the appearance, shape, and size of the buttocks.  This treatment entails using a patient's own fat to naturally improve the size and shape of the buttock.
Dr. Rahul Vemula, a double board certified plastic surgeon (board certified by the American Board of Plastic Surgery and American Board of Surgery),  practicing in Monmouth County, has successfully helped countless women regain their confidence with (butt augmention) Brazilian Butt Lift surgery. He is member of the New Jersey Society of Plastic Surgeons, Fellow of the American College of Surgeons (FACS), and an active member in good standing with American Society of Plastic Surgeons (ASPS).  
Dr. Vemula works with patients from Monmouth County areas such as Long Branch, West Long Branch, Eatontown, Rumson, Fairhaven, and Redbank. Many of his patients also travel from surrounding Jersey Shore areas such as Brick, Toms River, Ocean County, Middlesex county, Central New Jersey , and New York City.
Am I eligible for a Brazilian Butt Lift?
A Brazilian Butt Lift is a more natural approach to augment the buttocks for individuals who seek an exceptional figure. You may be a good candidate for this procedure if you:
Want to change the shape of your buttocks

Would like to have a more aesthetic appearance of your body in clothing

Are looking to contour your love handles, thighs, or

abdomen

while adding to  the fullness of your butt

Have significantly lost weight due to aging or after pregnancy and want to add volume 

Desire to tighten

"saggy" appearance of the buttocks to create a more youthful look
During your first visit to the V Plastic Surgery, Dr. Vemula and his staff will ask questions and let you know whether this procedure is for you. It is also important that you have realistic expectations for your Brazilian Butt augmentation because this procedure differs from traditional lift surgeries.
Brazilian Butt Lift Surgical Techniques
It is important to understand the various surgical techniques available so you can select the most suitable option for you. Dr. Vemula will help determine the best technique depending on the amount of fat you have in harvest areas such as the thighs, back, and arms.  
Liposuction

– this is the primary method of doing a BBL where excess fat from the thighs, waist, arms, and back is harvested then transferred to your buttocks, through the process of liposuction. 

Sculptra

– this is a

newer

technique that involves using Sculptra  (

Poly-L-lactic acid

dermal filler) to add size and shape to the buttocks. Sculptra is only used on clients with inadequate fat reserves in the harvest areas for a complete butt lift

who do not wish to undergo anesthesia. 
Dr. Vemula understands that the needs of each patient are different and takes the time to develop an individualized treatment plan that best works for you. Many women who have received a Brazilian Butt Lift at the V Plastic Surgery see him as a keen and caring professional who is committed to results and safety of his patients. 
WE WOULD LOVE TO HEAR FROM YOU
How a Brazilian Butt Lift is Performed
Dr. Vemula utilizes advanced surgical techniques to give patients the best possible results while minimizing the risk of complications during and after surgery. He will first examine your butt then make markings where fat will be added to augment your buttocks. Dr. Vemula then makes incisions at the sites where fat is to be harvested as well as the marked buttock areas. Tumescent fluid is then injected in the harvest areas and small amounts in the buttocks to make the fat injection and transfer more manageable. After the fat is harvested and stored in special sterile containers,  it is then transferred to the target areas. The surgeon will then close the incisions with sutures and apply bandages to help with recovery.  
Dr. Vemula performs Brazillian butt lift  at an accredited operating room in NJ, working with a team of highly professional support staff such as board certified anesthesiologists and experienced operating room nurses.
Planning your Butt Lift in Monmouth County NJ
Since Brazilian Butt Lift is an outpatient procedure, you will need someone to drive you home after surgery. The surgeon will provide a compression garment that will help in healing and shaping your butt. Swelling, discomfort, and skin tightening are normal after the procedure. It is imperative to not sit on your butt directly for at least 2 to 3 weeks. Dr. Vemula recommends that you avoid strenuous chores and activities such as exercising until after you are cleared to do so by him. Typically, patients can resume normal activities after 6 to 8 weeks after.
The cost of a Brazilian Butt Lift in Monmouth County, Jersey Shore and surrounding NJ can vary vastly from patient to patient. Patients will need to make personal payment arrangements because this procedure is not covered by insurance. Dr. Vemula's office will provide you with the specific cost of your BBL during your initial consultation visit.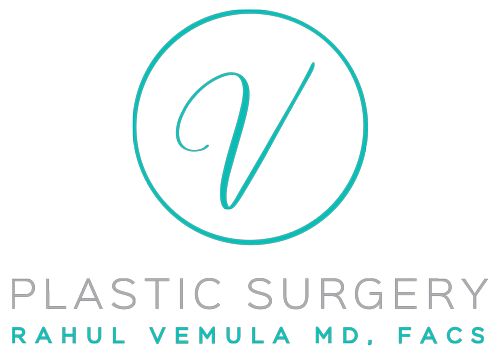 Brazilian Butt Lift Cost
The cost of a Brazilian Butt Lift can vary vastly from patient to patient.
Brazilian Butt Lift Recovery
Typically patients can resume normal activities after 6 to 8 weeks after.
Surgery Time
Brazilian Butt Lift is a same day outpatient procedure.
Gallery
Look at our Before & After Gallery to see the amazing results that Dr. Vemula consistently delivers for his patients.
EXPLORE
Brazilian Butt Lift vs Butt Implants
Butt implants were for a long time the procedure of choice for women looking to augment their butts.  However, with increased cases of implant rejection and infection, plastic surgeons introduced the Brazilian Butt Lift. BBL is praised for being a multi-functional procedure that not only augments the butt, but also tones down the belly, thighs, and back to give a magazine-worthy figure. This procedure also does not carry the risk of rejection and infection common with implants.
Is a Brazilian Butt Lift permanent?
When done by a highly capable surgeon like Dr. Vemula, BBL will give you permanent results. However, the natural process of aging can affect your results over time. Sudden weight gain or loss can change the appearance of your buttocks and may necessitate revisional surgery.
Why should I stop smoking after a Brazilian Butt Lift?
Your surgeon will ask you to stop smoking, vaping and using all nicotine products 4 weeks before and for 6 weeks after the surgery. This is so because the nicotine in cigarettes is a blood constrictor that reduces blood supply much needed for proper healing and recovery.
Working with a qualified, certified, and highly experienced plastic surgeon ensures that your Brazilian Butt Lift is performed professionally while putting your requirements into consideration. Countless BBL patients across Monmouth County and areas surrounding New Jersey can attest to Dr. Vemula's ability to deliver results. To learn more about the best Brazilian Butt lift Monmouth County has to offer, get in touch with Dr. Vemula's office at V Plastic Surgery today.