$250 Gift Card + Free Complexion Clearing Kit
From 5/23/23  – 6/6/23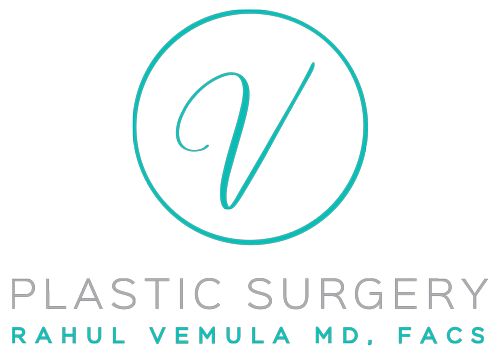 $250 Gift Card + Free Complexion Clearing Kit
PLASTIC SURGERY IN WEST LONG BRANCH – MONMOUTH COUNTY, NJ 
DR. VEMULA | DOUBLE BOARD CERTIFIED PLASTIC SURGEON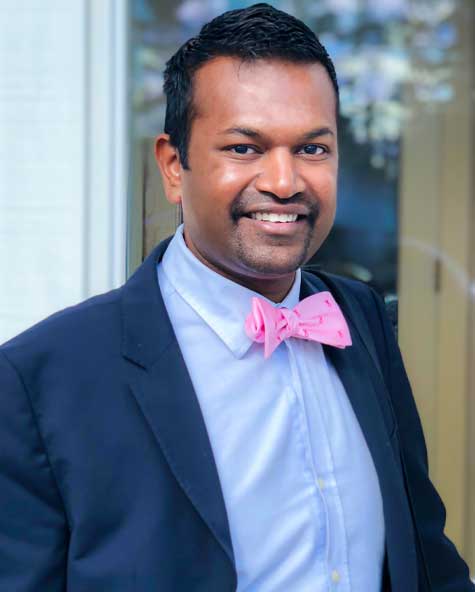 Dr. Vemula is a double board-certified plastic surgeon, which means he is dedicated to his patients receiving top-quality safety, care, and results. He grew up in Morris County, NJ, and completed his plastic surgery training in New Orleans, LA, at Tulane University – which has trained some of the nation's top plastic surgeons. He returned to the Jersey Shore to practice plastic surgery in August 2016. After working in the area with a fellow plastic surgeon, Dr. Vemula founded V Plastic Surgery in West Long Branch, NJ, in 2020. He believes that patient safety is paramount and that every procedure should be approached with precise attention to detail and an aesthetic sense. Dr. Vemula employs the latest techniques & technologies available in both aesthetic and reconstructive plastic surgery. He resides on the Jersey Shore with his wife, children, and their pug, Bourbon.
• Diplomate of the American Board of Plastic Surgery
• Diplomate of the American Board of Surgery
• Tulane University School of Medicine, New Orleans, LA Resident, Plastic and Reconstructive Surgery:
July 1, 2013 – June 30, 2016
• Memorial Sloan Kettering Cancer Center , New York, NY Rotating Resident, Surgical Oncology:
March 1, 2010 – June 30, 2010
• Monmouth Medical Center , Long Branch, NJ Resident, General Surgery:
July 1, 2008 – June 30, 2013
• Monmouth Medical Center , Long Branch, NJ Chief Resident, General Surgery:
July 1, 2012 – June 30, 2013
UMDNJ – Robert Wood Johnson Medical School, New Brunswick, NJ, Doctor of Medicine (MD)
August 2004 – May 2008
• Rutgers – the State University University of NJ
• Rutgers Business School
• Rutgers College
September 2000 – May 2004
• B.S. In Finance and Economics – with High Honors
Courtney
Dr. Vemula and his team are amazing! I had the best experience throughout the whole process, pre and post op. Everyone is so nice and helpful, and Dr. Vemula does really great work!
Yamini
I just want to say that Dr. Vemula and his entire staff is awesome! He's very attentive, and took the time to listen to all my concerns very carefully. I never felt rushed at any time during the consultation. I have never received such a personal and professional attention to detail at a doctor's office before. The whole ambiance and atmosphere of his office is great. You feel like you are at a place where celebrities go. I have been getting compliments left and right ever since, everything looks natural. I highly recommend.
Jenny
I can't say enough good things about Dr. Vemula and his team. Everyone is amazing from the first appointment to the surgery and then to the follow ups. I was 100% satisfied through it all. The office is beautiful and clean, the girls are always helpful and very polite. Dr. Vemula is extremely informative and honest on what he sees and feels u need or don't need.  He is also very caring and very helpful. I definitely recommend him to my family, friends and anyone who needs a good surgeon.
Leah
This place is great and has such a comfortable setting! Everybody is very friendly, professional, and Dr. Vemula is the best. He is very helpful with every question you have, and spends his time with his patients. Would totally recommend people to this office.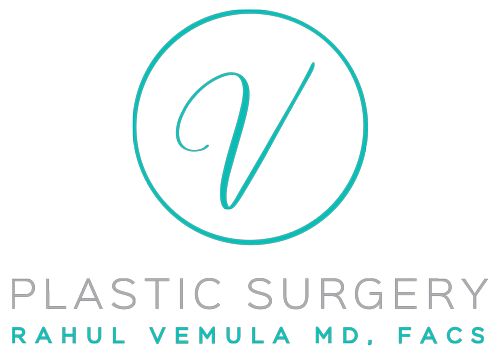 OUR LOCATION
107 MONMOUTH RD, SUITE 201
WEST LONG BRANCH, NJ 07764
HOURS
Monday – Thursday: 9am – 5pm
Friday: 9am – 3pm
*Individual Patient Results May Vary
© 2021 V PLASTIC SURGERY
DESIGNED & DEVELOPED BY POSITION RESULTS